Select Your Injury Type
(check all that apply)
Brownsville Tractor Trailer Wreck Lawyer | Tractor Trailer Accident Lawyer in Brownsville, Texas
Brownsville Truck Accident Lawyer & Brownsville Commercial Vehicle Accident Attorneys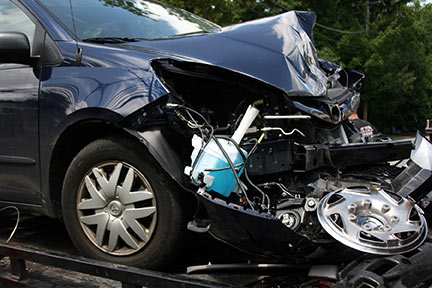 Brownsville trucking injury lawyers will know all the laws related to truck drivers and trucking companies and will hold them to those laws. Brownsville truck wreck attorneys will take an oral deposition of the truck driver. Among many things that will be asked, the Brownsville trucking attorney will probably cover the following areas:
Texas has its own set of Commercial Motor Vehicle Rules & Regulations found in the Texas Transportation Code, Title 7, Sub-Title F, Chapters 642 through 648. They are as follows:
Chapter 643 Motor Carrier Registration

Chapter 5 Enforcement - 643.2525. Administrative Hearing Process

Subchapter A General Provisions
Subchapter B Registration
Subchapter C Insurance
Subchapter D Economic Regulation
Subchapter F Enforcement

Chapter 644 Commercial Motor Vehicle Safety Standards

Subchapter A General Provisions
Subchapter B Adoption of Rules
Subchapter C Administrative Enforcement
Subchapter D Offenses, Penalties, and Judicial Enforcement
Subchapter E Routing of Hazardous Materials
Subchapter F Report on Alcohol and Drug Testing

Chapter 645 Single State Registration
Chapter 647 Motor Transportation of Migrant Agricultural Workers
Chapter 648 Foreign Commercial Motor Transportation

Subchapter A General Provisions
Subchapter B Border Commercial Zone
A commercial truck driver must possess a Commercial Drivers' License, CDL, and the test is administered by the Texas Department of Motor Vehicles. Below is a list of those locations:
Texas DMV Locations in and around Brownsville, Texas
Cameron County TxDOT
964 East Harrison
Brownsville, TX 78520
(956) 544-0800
Brownsville DPS
2901 Paredes Line Road
Brownsville, TX 78526
(956) 983-1920
Harlingen DPS
1630 North 77 Sunshine Strip
Harlingen, TX 78550
(956) 440-6725
Weslaco DPS
413 South Oregon
Weslaco, TX 78596
(956) 968-2722
Tractor Trailer Trucking Injury Attorneys in Brownsville serve:
Clients throughout Southern Texas, including Bayview, Brownsville, Cameron Park, Chula Vista – Orason, Combes, Del Mar Heights, Donna, Edinburg, Indian Lake, Harlingen, Laguna Vista, La Feria, Laguna Heights, Laureles, Los Fresnos, Los Indios, McAllen, Mercedes, Mission, Olmito, Palm Valley, Port Isabel, Primera, Rancho Viejo, Rangerville, Reid Hope King, Rio Hondo, San Benito, San Pedro, Santa Rosa, South Padre Island, South Point, Villa Pancho, Weslaco, Yznaga and other communities in Cameron County.