Select Your Injury Type
(check all that apply)
Brownsville Texas - Cameron County & Brownsville Governmental Liability Lawyers
Brownsville Federal Tort Claims Act attorneys & Brownsville Texas Tort Claims Act attorneys serve Brownsville residents injured by government actions to ensure that they receive quality legal representation in their claims against the government. If you find yourself facing off against the government, a Brownsville government lawsuit lawyer can help you get the compensation you deserve, whether your claim is against the Texas state government or the federal government.
Texas Tort Claims Act Lawyers - Government Liability Lawyers Serving Brownsville Residents Injured by the State or Municipal Government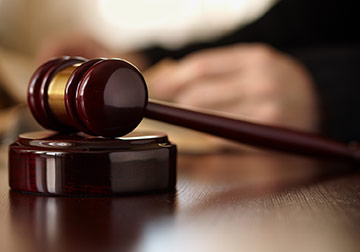 An old Latin adage advises "Rex non potest peccare," or, in English, "The King can do no wrong." This saying expresses the Old World notion that the ruling class was essentially immune from any liability and could reign as they wished, breaking any laws they saw fit. In fact, at English common law, it was impossible to sue the Sovereign or King for redress. Since every state in the United States—with the notable exception of Louisiana—adopted the English common law, it was also historically impossible for a Brownsville, Texas resident or any other Texas citizen to sue the City of Brownsville, Cameron County, or the State of Texas. In other words, no government liability existed whatsoever.
Of course, much has changed since our country's modest beginnings. In 1969, the Texas legislature adopted the Texas Tort Claims Act, which is now found in Chapter 101.001 et seq. of the Texas Civil Practice & Remedies Code. Prior to the enactment of the Texas Tort Claims Act, Brownsville residents would have been completely barred from suing the Texas government for any harms it inflicted on them.
In a nutshell, the Texas Tort Claims Act § 101.125 allows persons or companies to sue the government for certain things, while also limiting the amount of recovery they may receive for the governmentally-inflicted harm:
The maximum the State of Texas can be held liable for is $250,000.00 per person, $500,000.00 per single occurrence for bodily injury, and $100,000.00 for property damage.

The maximum the City of Brownsville can be liable for is $250,000.00 per person, $500,000.00 per single occurrence for bodily injury, and $100,000.00 for property damage.

The maximum Cameron County or a "unit" of local government, can be liable for is $100,000 for each person, $300,000 for each single occurrence for bodily injury or death, and $100,000 for each single occurrence for injury to or destruction of property.

The maximum liability of a Brownsville Police Department (APD), Cameron County EMS, or other emergency service is limited to a maximum amount of $100,000 for each person, $300,000 for each single occurrence for bodily injury or death, and $100,000 for each single occurrence for injury to or destruction of property.
The Texas Legislature was very conservative when it finally allowed Brownsville and other Texas municipalities to face suit and it did not extend this governmental liability to all acts of negligence. In fact, only certain enumerated events may create governmental liability under the Texas Tort Claims Act. Some of the more important items in Section 101.0125, which are actionable if they cause injury or harm to someone in the city of Brownsville or another location within Texas include:
(1) police and fire protection and control;
(2) health and sanitation services;
(3) street construction and design;
(4) bridge construction and maintenance and street maintenance;
(5) cemeteries and cemetery care;
(6) garbage and solid waste removal, collection, and disposal;
(7) establishment and maintenance of jails;
(8) hospitals;
(9) sanitary and storm sewers;
(10) airports;
(11) waterworks;
(21) regulation of traffic;
(22) transportation systems;
(23) recreational facilities, including but not limited to swimming pools, beaches, and marinas;
(25) parking facilities;
(31) maintenance of traffic signals, signs, and hazards;
(32) water and sewer service; and
(33) animal control.
Thus, the Texas Tort Claims Act represents a significant step forward in recognizing that government bodies, like all other persons and entities, should also be held responsible for their actions, at least under certain circumstances. However, even though the Texas legislature waived governmental immunity and created the possibility of governmental liability, it may still be very difficult to hold the City of Brownsville or Cameron County legally accountable for negligence or wrongdoing. There are still various pitfalls and obstacles that can befall any case against the government. A knowledgeable Brownsville government liability attorney can help you avoid these pitfalls and pursue your case against the government.
Notice Provisions of the Texas Tort Claims Act
One way that victims of government action can harm their legal case is by waiting too long to make a claim. Section 101.101 of the Texas Tort Claims Act, entitled "Notice to State of Texas," provides that the Brownsville governmental claims attorney must provide written notice within six (6) months after the accident. The notice must also be sufficiently detailed, and must reasonably describe:
the damage or injury claimed;
the time and place of the incident; and,
the incident.
Additionally, Section 101.101(b), which gives "Notice to the City of Brownsville & Cameron County," specifically adopts Brownsville's City Charter, as well as the charters of all other Texas cities, allowing an even shorter time period of ninety (90) days for actions against the municipality ("A city's charter and ordinance provisions requiring notice within a charter period permitted by law are ratified and approved.").
Finally, notice is not required if the governmental unit has actual notice of one of the following three things:
that death has occurred;
that the claimant has received some injury; or,
that the claimant's property has been damaged.
In order to make sure that you comply with these requirements, contact a Brownsville government liability lawyer to discuss your claim.
City of Brownsville Charter
The City of Brownsville Charter is set forth below, in an effort to demonstrate some of its requirements and complexities:
Sec. 125. Notice of injury or damage.
The city shall never be liable for any personal injury, whether resulting in death or not, unless the person injured or someone in his behalf, or in the event the injury results in death, the person or persons who may have a cause of action under the law by reason of such death injury, shall file a notice in writing with the city secretary within six (6) months after the same has occurred, stating specifically in such notice when, where and how the exact injury occurred, the full extent of the injury, the amount of damages claimed or asserted, and a list of persons, if known, who witnessed the injury. The city shall never be liable for any claim for damage or injury to personal property unless the person whose personal property has been injured or damaged, or someone in his behalf, shall file a claim in writing with the city secretary within six (6) months after said damage or injury occurred, stating specifically when, where and how the injury was sustained. The person giving notice under this section shall subscribe his name to the notice under oath that the statements and facts contained in said notice are true and correct.
Procedures to follow when filing a claim in Texas:
Provide the information required in Article IX, Section 11, Notice of Claim for Damages, referenced above, in writing and sign the letter before a Notary Public.

Mail the letter to:

City Secretary's Office
Estela Von Hatten
1034 E. Levee Street
Brownsville, TX 78520
(956) 548-6001

with the following attachments:

three property damage estimates,
photographs of damage, if any,
accident report, if available,
photocopy of Certificate of Title of damaged vehicle,
photocopy of medical bills, if any, and
doctor's narrative.


Mail a copy to:

City Attorney's Office
Mark Sossi
Mark.Sossi@cob.us
Phone: 956-548-6008
Fax: 956-546-4291
Federal Tort Claims Act Lawyer - Serving Brownsville Residents Injured by the Federal Government
Just like Texas, the Federal Government traditionally enjoyed sovereign immunity, and therefore those injured by actions of the federal government could not sue to recover damages. However, the federal government was the largest employer in the United States and many injured employees of the federal government needed compensation for their injuries. In addition, many people not employed by the federal government were also being injured by it and they too needed compensation. For example, if a federal government employee was negligently driving a car and injured a Brownsville resident, that person would likely seek damages from the federal government to compensate them for their injuries. This is just one example of a myriad of ways in which the issue of federal government liability arose over the years. It became clear that sovereign immunity had become outmoded, and, in 1946, Congress passed the Federal Tort Claims Act (FTCA). The FTCA is similar in nature to the Texas Tort Claims Act; however, there are some key differences.
Prior to filing suit under the FTCA, a claimant must present his or her claim to the federal agency out of whose activities the claim arises. 28 U.S.C. § 2675.

This must be done within two years after the claim accrues. 28 U.S.C. § 2401.14.

If, within six months after receiving a claim, the agency mails a denial of the claim to the claimant, then the claimant has six months to file suit in federal district court. 28 U.S.C. §§ 2401, 2675.

No period of limitations applies to a plaintiff if the agency fails to act within six months after receiving his claim.

Suits under the FTCA are tried without a jury. 28 U.S.C. § 2402.

An agency may not settle a claim for more than $25,000 without the prior written approval of the Attorney General or his designee.

United States attorneys are authorized to settle claims in amounts up to $1 million.

Attorneys who represent claimants under the FTCA may not charge claimants more than 25 percent of a court award or a settlement made by the Attorney General or his designee after suit is filed, or more than 20 percent of a settlement made by the agency with whom a claim is filed. 28 U.S.C. § 2678.

A court may not order the United States to pay a claimant's attorneys' fees unless the court finds the United States to have acted in bad faith. 28 U.S.C. § 2412(b).
The Federal Tort Claims Act Statutes:
Exceptions to the FTCA
There are three (3) main exceptions to the FTCA. They are:
The Feres doctrine. This doctrine prohibits lawsuits by military personnel for injuries sustained "incident to service."
The discretionary function exception.
The intentional tort exception.
An Brownsville government liability lawyer can explain these exceptions to you in greater detail.
Who can seek recovery under the FTCA?
The FTCA applies to many government employees that are injured. For example, military personnel on the Dyess Air Force Base in Brownsville are often injured and seek the help and advice of Brownsville personal injury lawyers. A variety of other government employees and private residents of the Brownsville and Cameron County, Texas areas may also be injured by actions of either the federal, state, or municipal government. If you, or a loved one, has suffered an injury due to the negligence of the government, or while on the job as a government employee, call one of the Brownsville governmental liability lawyers on this page for a consultation regarding your right to recovery.
To read the full text of the Federal Tort Claims Act, click here.
To read the full text of the Texas Tort Claims Act, click here.
Personal Injury Attorneys Serve Brownsville and Surrounding Cities
Serving clients throughout Southern Texas, including Bayview, Brownsville, Cameron Park, Chula Vista – Orason, Combes, Del Mar Heights, Donna, Edinburg, Indian Lake, Harlingen, Laguna Vista, La Feria, Laguna Heights, Laureles, Los Fresnos, Los Indios, McAllen, Mercedes, Mission, Olmito, Palm Valley, Port Isabel, Primera, Rancho Viejo, Rangerville, Reid Hope King, Rio Hondo, San Benito, San Pedro, Santa Rosa, South Padre Island, South Point, Villa Pancho, Weslaco, Yznaga and other communities in Cameron County.
Rest assured that a Cameron County government liability attorney will be familiar with both federal and state laws and will have the expertise necessary to aggressively pursue your claim and get you the financial recovery you deserve. Contact one of the qualified Brownsville torts claims act lawyers on this site today.